Welcome To The
Palmetto Gun Club's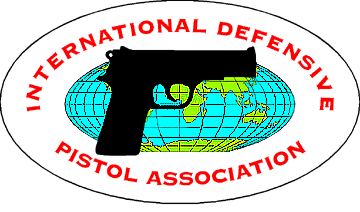 I D P A




International Defensive Pistol Association (IDPA) matches are held on the third Saturday of each month.

The Match Director is Matt Sarsfield - Click Here to send Matt an email. The Assistant Match Director is Ben Easley - Click Here To Send Ben an Email..

IDPA is the governing body of a shooting sport that simulates self-defense scenarios and real life encounters. One of the unique facets of this sport is that it is geared toward the new or average shooter, yet is fun, challenging and rewarding for the experienced shooter. The main goal is to test the skill and ability of the individual, not equipment or gamesmanship. 'Competition only' equipment is not permitted in this sport.

If you are interested in defensive shooting or if you have a concealed weapons permit, visit one of our matches. All new shooters are welcome.

Registration is from 9:15 a.m. to 9:45 and the match begins at 10:00 a.m. Match fee is $20 for non members, $10 for members, credit cards are accepted.

Pre-match registration is announced about a week prior to the match on our IDPA at PGC Facebook page (click the link below), you must join this group to see the discussion, post and comment.

You may shoot your first match without being a member of IDPA, but IDPA rules require membership in IDPA thereafter in order to participate in future matches. Proof of IDPA membership will be required at registration, so be sure to bring your valid-IDPA membership card.

For further match details, Please contact Matt Sarsfield at His email linked above or call 843-270-1693.